Tour of Jotunheimen / Scandinavian Alps – Norway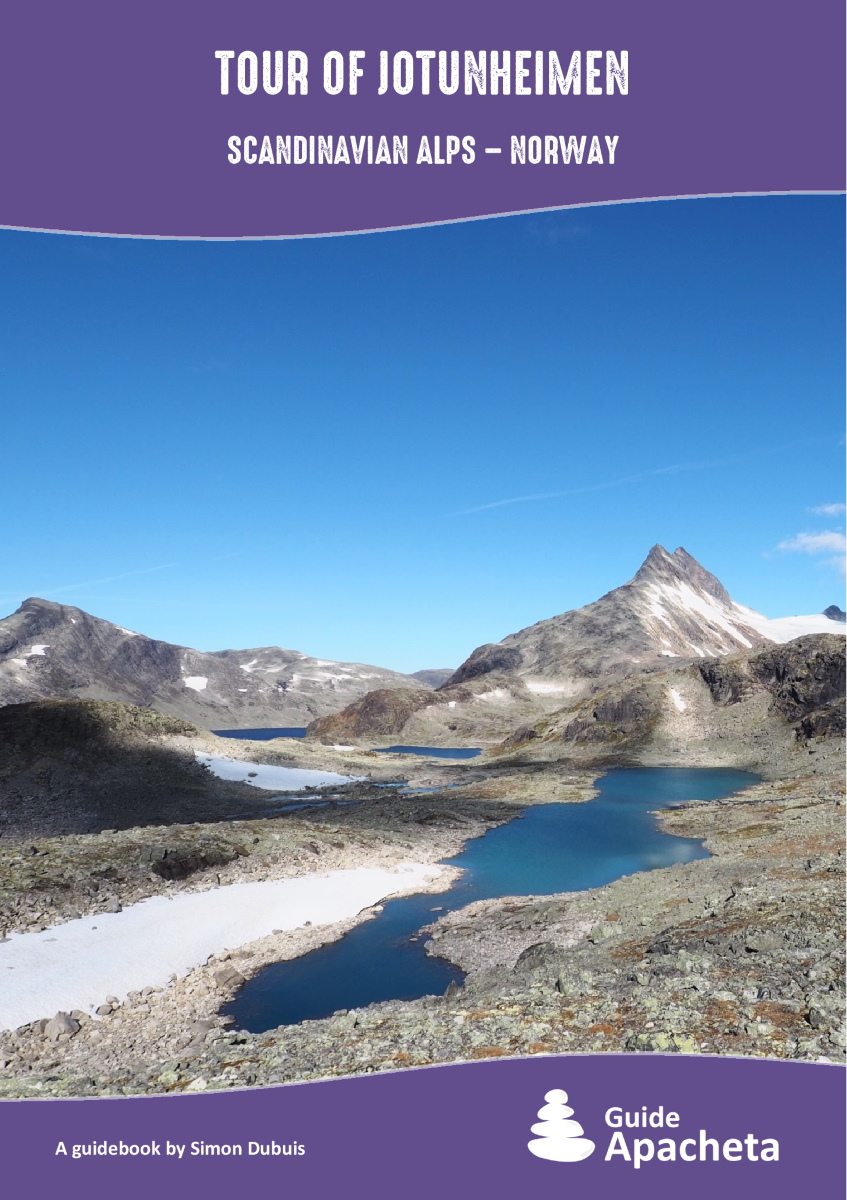 Edition : March 2023
First edition : March 2023
ISBN : 9782493654014-EN
An immersion in the land of the giants between lakes and glaciers
Price: 9,90 €
-coming soon-
Add this guidebook to your basket and receive the download links by email of the ebook in PDF, the GPS track in GPX/KMZ and benefit from free updates for 6 months. The guidebooks are translated with DeepL Pro from French. For more information, visit this page.
The translation is not finished. To be kept informed, please subscribe.
Overview
Jotunheimen Mountains
Located in southern Norway, the Jotunheimen massif is the largest massif in the Scandinavian Alps. This tour is a combination of loops that can be done successively or independently, gaining a hut each evening. This 12-day itinerary crosses the heart of the national park through its most spectacular spots, such as the Galdhøpiggen summit, the Besseggen ridge, the Gjende and Bydgin lakes, the hamlet of Eidsbugarden, the Utladalen valley…
You will find in this 47 pages guide, all the necessary information to organize your hike, a complete description of the routes, as well as a GPS track associated with the topo. A complete GPS file of 250 km of trails which includes 14 tracks and 118 waypoints.