Cape Wrath Trail / Highlands – Scotland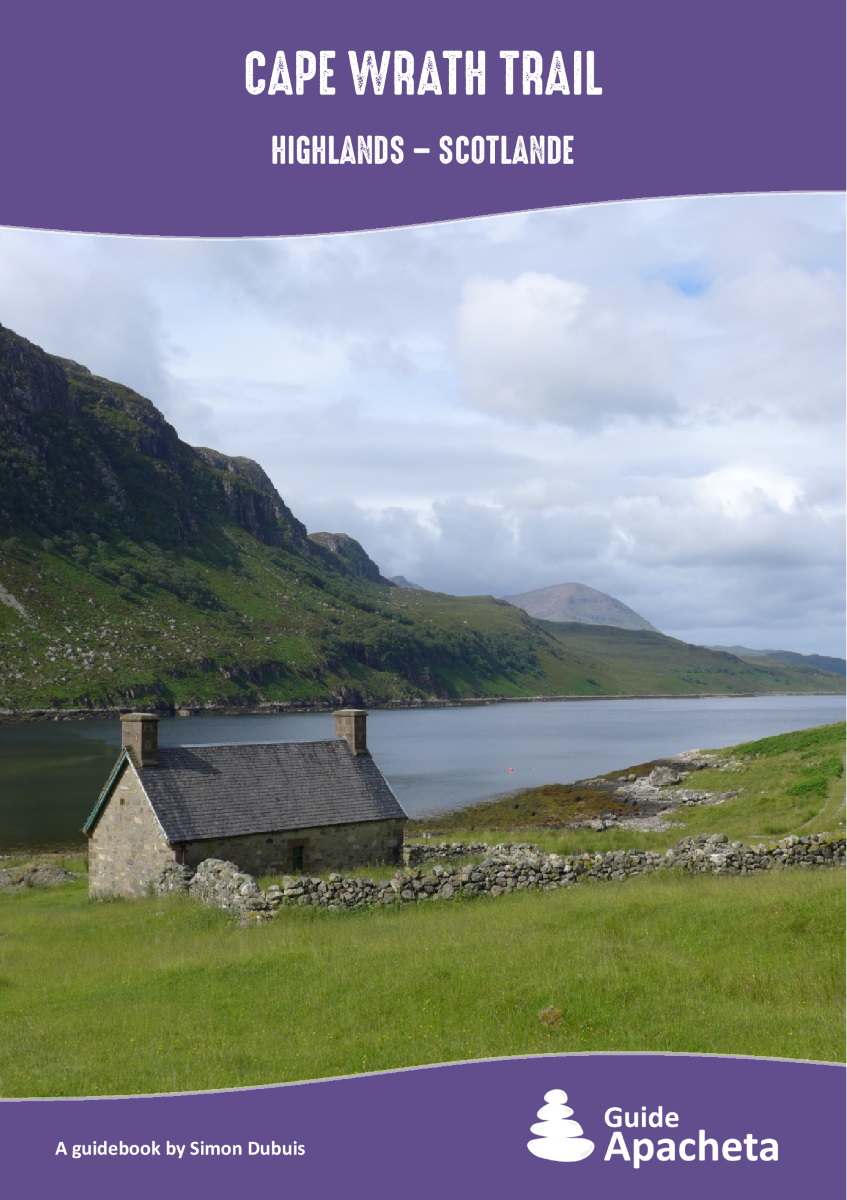 Edition : April 2023
First edition : December 2017
ISBN : 9782955238745-EN
Explore the wildest trail in the Highlands
Price: 9,90 €
-coming soon-
Add this guidebook to your basket and receive the download links by email of the ebook in PDF, the GPS track in GPX/KMZ and benefit from free updates for 6 months. The guidebooks are translated with DeepL Pro from French. For more information, visit this page.
The translation is not finished. To be kept informed, please subscribe.
Overview
Cape Wrath Trail
There are many long-distance hiking trails through the Highlands, such as the famous West Highland Way and Great Glen Way. The Cape Wrath Trail is one of the more remote routes, a journey through unspoilt wilderness. From the Great Glen fault, it leads to the cape Wrath lighthouse in the far north-west of the country.
You will find in this 48 pages guide, all the necessary information to organize your hike, a complete description of the routes, as well as a GPS track associated with the topo. A complete GPS file of 360 km of trails which includes 14 tracks and 122 waypoints.