Gennargentu & Supramonte / Sardinia – Italy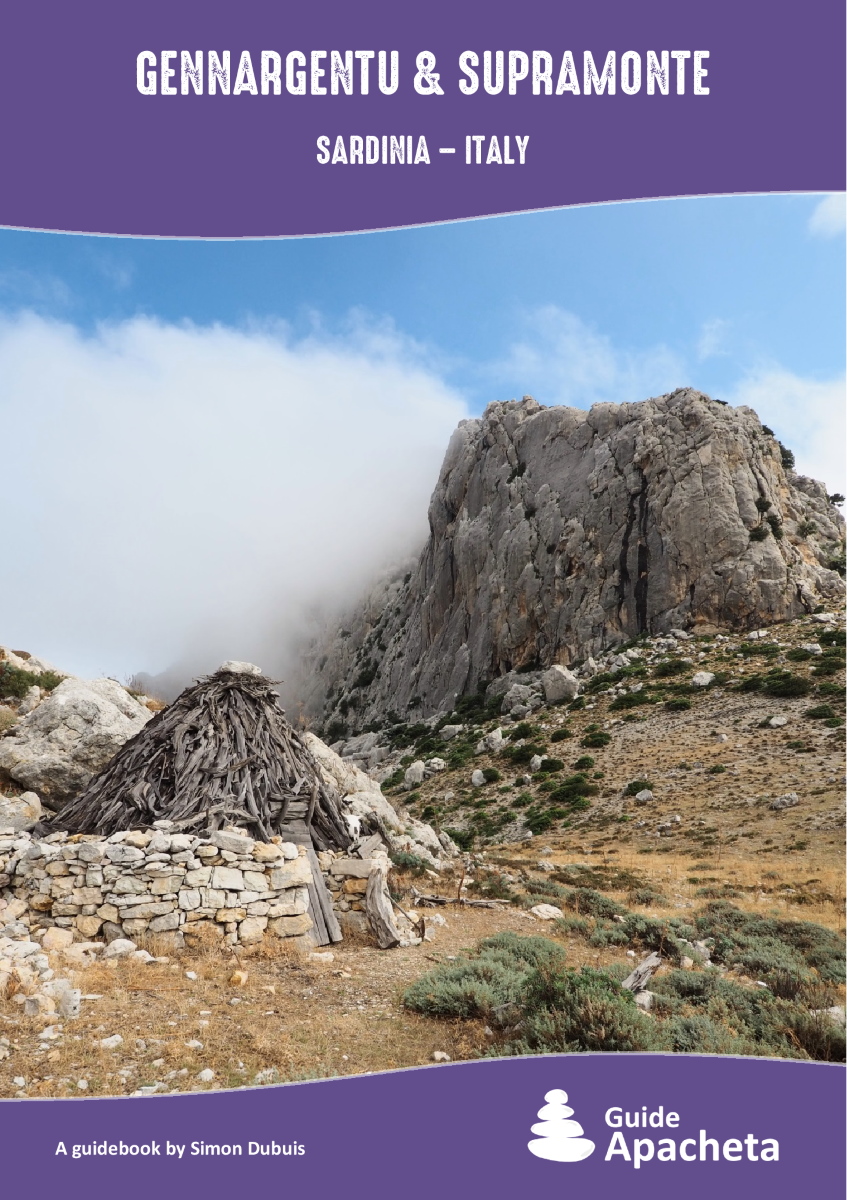 Edition : June 2021
First edition : June 2021
ISBN : 9782955238790-EN
From the wild dolomitic mountains to the turquoise blue of the Mediterranean
Tarif : 9,90 €
-coming soon-
Add this guidebook to your basket and receive the download links by email of the ebook in PDF, the GPS track in GPX/KMZ and benefit from free updates for 6 months. The guidebooks are translated with DeepL Pro from French. For more information, visit this page.
The translation is not finished. To be kept informed, please subscribe.
Overview
Gennargentu and Supramonte mountains.
Isolated, wild and authentic, the Gennargentu and Supramonte mountains offer an exceptional environment. They offer the possibility of a beautiful, varied and colourful itinerant walk between sea and mountain, which can be enhanced by cave explorations, archaeological discoveries, aquatreks and snorkelings, observations of the fauna, as well as moments of relaxation on a beach facing a turquoise sea.
You will find in this 50 pages guide, all the necessary information to organize your hike, a complete description of the routes, as well as a GPS track associated with the topo. A complete GPS file of 220 km of trails which includes 13 tracks and 190 waypoints.