Inca cities of Vilcabamba (Andes – Peru)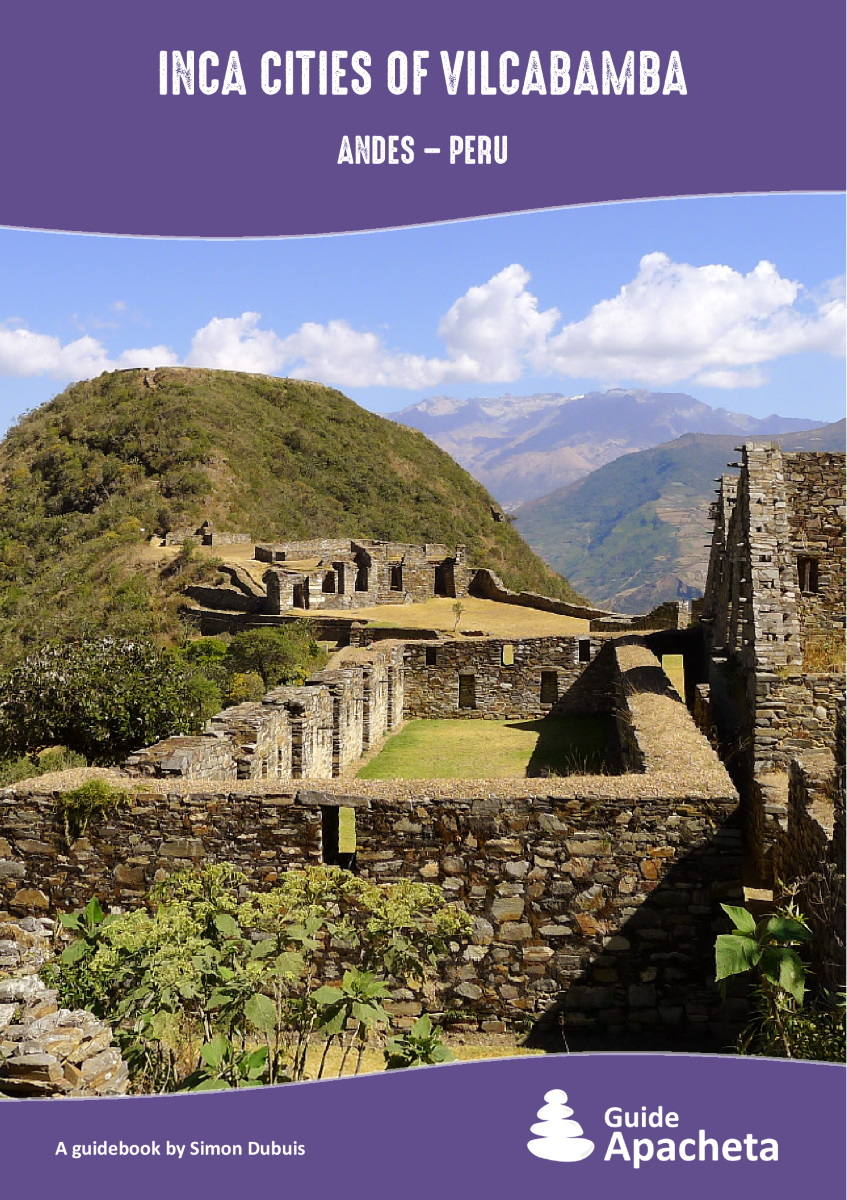 Edition : April 2019
First edition : April 2015
ISBN : 9782955238714-EN
Discover the Inca trails of Vilcabamba Mountains
Price: 9,90 €
-coming soon-
Add this guidebook to your basket and receive the download links by email of the ebook in PDF, the GPS track in GPX/KMZ and benefit from free updates for 6 months. The guidebooks are translated with DeepL Pro from French. For more information, visit this page.
The translation is not finished. To be kept informed, please subscribe.
Overview
Inca cities of Vilcabamba
The Vilcabamba mountain range is located in Peru, in the Cusco region, near the cities of Abancay and Cusco. During the Spanish invasion, it was the last refuge of the Incas, a natural bastion to lead the rebellion for more than 35 years. Today, it is full of Inca ruins immersed in an exceptional setting. Discover the mysterious cities of Choquequirao, Vitcos or the most famous of them all, the city of Machu Picchu.
You will find in this 43 pages guide, all the necessary information to organize your hike, a complete description of the routes, as well as a GPS track associated with the topo. A complete GPS file of 270 km of trails which includes 19 tracks and 97 waypoints.