Where to hike in Innsbruck?
The city of Innsbruck in Austria, whose name means "the bridge over the Inn", lies in the heart of the Alps, in the Inn valley at an altitude of 574 metres. The capital of Tyrol, around the city stand three imposing mountain ranges, the Karwendel in the north, the Tux Alps in the south-east and the Stubai Alps in the south-west, which offer numerous hiking trails.
Hiking in the Karwendel massif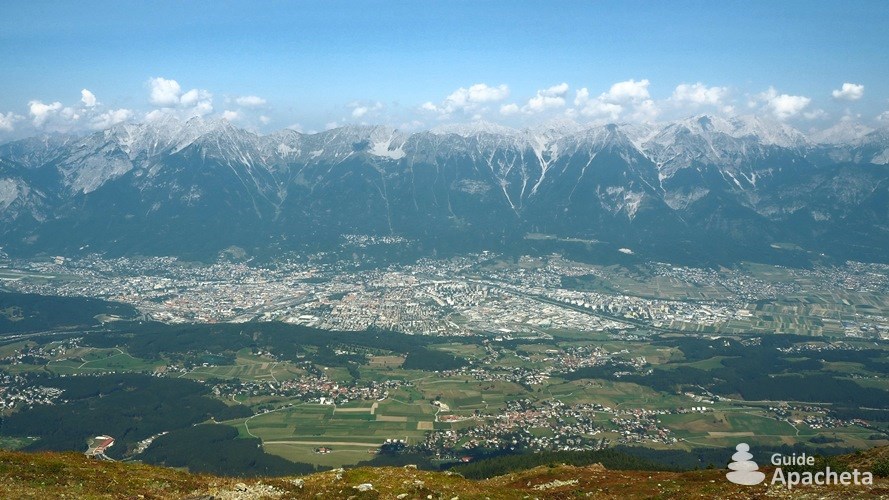 This mountain range, which marks the border with Germany, culminates at 2749 metres above sea level at the top of the Birkkarspitze and is home to the Karwendel Nature Park, the largest park in Austria. It is easily accessible from Innsbruck with the Hungerburgbahn and Nordkettenbahnen cable cars. The Karwendel consists of four parallel limestone chains between deep valley cuts. Its ridges and rock faces are most impressive and its summits are made of limestone and dolomite.
Website of the Natural Park: www.karwendel.org
Hiking in the Stubai Alps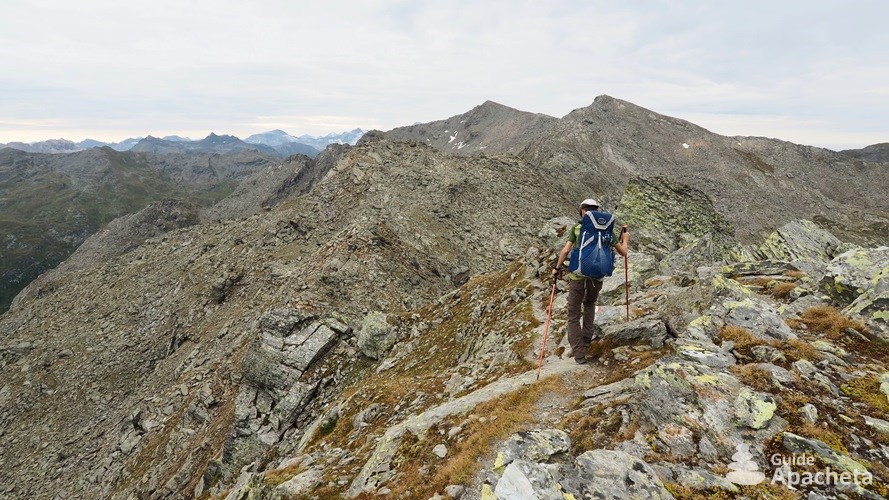 The Stubai Alps, or Western Breonian Alps, rise between Austria and Italy on the right bank of the Ötztal, a side valley of the Inn. The mountain range has more than 500 peaks rising up to 3500 metres above sea level and along the border numerous glaciers are present. From high peaks to alpine meadows, the Stubai Alps offer a wide variety of landscapes and have several typical Tyrolean villages. There are numerous hiking trails and several mountain huts.
Hiking in the Tux Alps massif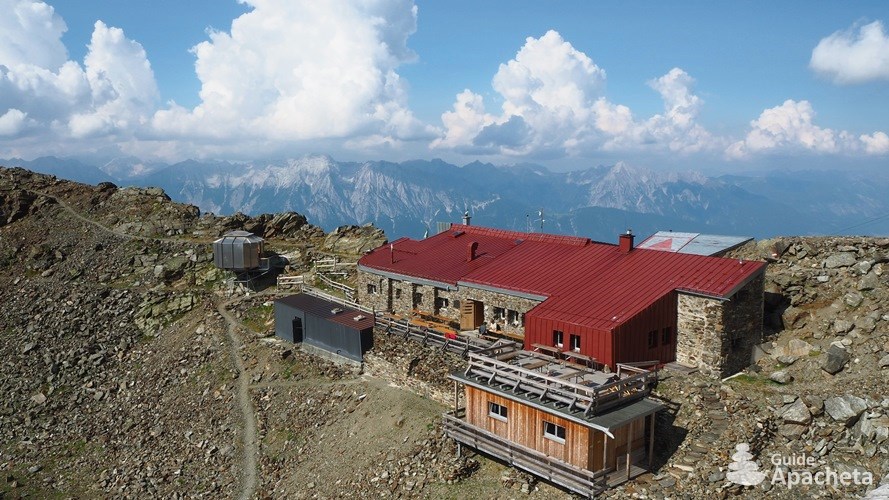 The Tux Alps or Eastern Breonie Alps is a mountain range also located along the border with Italy. It culminates at the summit of the Lizumer Reckner with its 2886 metres and is home to the large Hintertux glacier. The Patscherkofel marks the gateway to the mountain range from Innsbruck, which is easily accessible by cable car. The Patscherkofel is the gateway to the massif from Innsbruck and is easily accessible by gondola lift. The Patscherkofel offers a beautiful ridge hike with the 7 Tuxer Summits from the Glungezer Hütte.
Discover the interactive map of one and two-day hikes around Innsbruck, with their topo and GPS track.
For a great hike through Austrian Tyrol, Italian South Tyrol, see the guidebook Traumpfad the dream way.