Ascent of Tronador volcano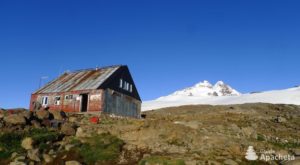 The Tronador is a volcano located on the border between Argentina and Chile, reaching an altitude of 3491 metres. An active volcano, although currently dormant, its last eruption is believed to date back more than ten thousand years. It is part of the Nahuel Huapi National Park on its Argentinean side and Vicente Pérez Rosale on the Chilean side. It is covered by seven glaciers: Frías, Alerces, Castaño Overo, Peulla, Casa Pangue and Río Blanco. Those that can be observed from the Otto Meiling refuge, can be approached very easily (see the guidebook Nahuel Huapi National Park). On the way up to the refuge, it is not uncommon to hear and see impressive serac falls. The sound of these landslides has given the volcano its name, "thundering". Unfortunately, these glaciers are, like many others in the world, victims of global warming and are currently in decline.
The summit of Monte Tronador is made up of three peaks, Pico Anón (or Pico Internacional) located on the border at 3491 metres above sea level, Pico Chileno at 3410 metres in Chile and Pico Argentino at 3310 metres in Argentina. The most accessible summit is Pico Argentino on the PD+ side. It is climbed over 3 days from Pampa Linda in Argentina with a base camp at the Otto Meiling hut.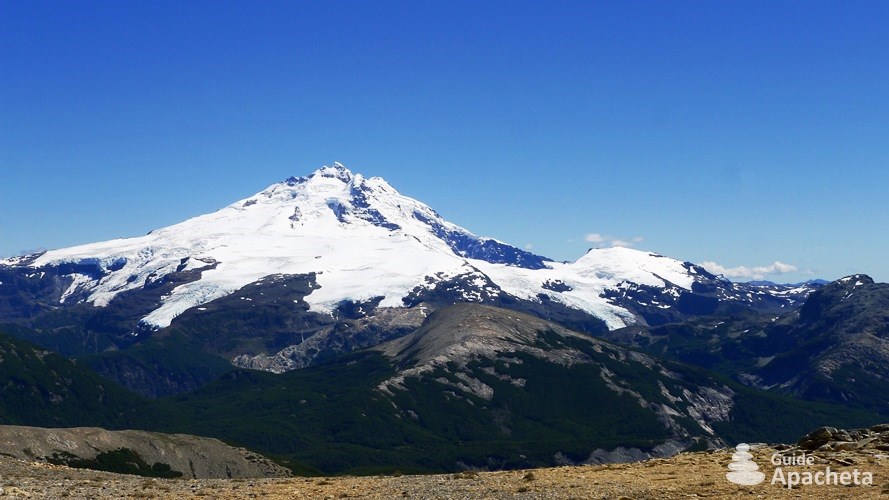 Ascent of Pico Argentino
The first day consists of reaching the Otto Meiling refuge (1870m) from Pampa Linda (855m). It is a steep climb of 4 to 5 hours of walking that will end at the foot of the Castaño Overa glacier. The next day with a night departure, the ascent begins with a long gentle climb to the pass. From there, the slope changes to 40°, then to 50° on the last 150 metres with an exposed passage, to finally reach the summit of Pico Argentino (3310m). After about 10 hours of effort, the crampons can be taken off to find the refuge. The last day is dedicated to the return to Pampa Linda.
First ascents :
Pico  Anón : 29 January 1934 by Hermann Claussen alone
Pico Chileno : 28 February 1934 by the string of Aldo Bonacosa, Luigi Binaghi and Giusto Gervasutti
Pico Argentino : 1936 by Hans Nöbl, Alex Hemmi and Heriberto Schmoll