Cable car to Choquequirao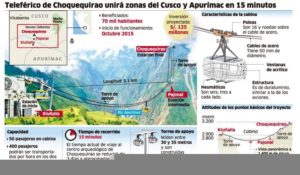 This project has been under consideration for several years now. A cable car that will allow the Inca town of Choquequirao to be reached from the village of Kiuñalla in just 15 minutes. If no date for the beginning of the works has yet been set (2016 being mentioned), it should be completed in the next few years at the latest..
Today, the only way to reach the town of Choquequirao is on foot. A trek from the village of San Pedro de Cachora (discover this trek with the guidebook Guide Apacheta – Inca Cities of Vilcabamba) allows to reach the archaeological site in 2 days (one way only) by crossing the canyon of the Río Apurímac. What makes this city so magical is the fact that it can only be reached on foot. What will happen once the cable car is built? Because the Peruvian government intends to bring a much greater flow of tourists to the city that is nicknamed the little sister of Machu Picchu..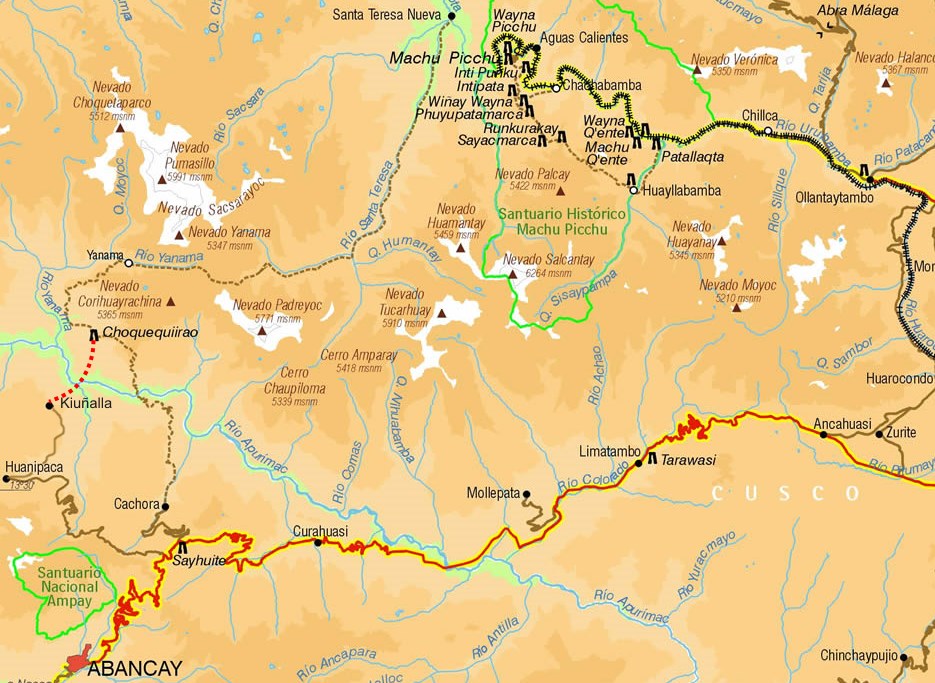 The walkers who wish to discover this Inca wonder on foot and have the pleasure to be (almost) alone on the site will have to program their trip to Peru soon… That said, the tourist mass is not yet about to arrive. Because even when the cable car will be ready, the infrastructures will still have to follow: hotels, restaurants and roads! Today to reach San Perdo de Cachora, the road is long. The village is 1 hour's drive (15 kilometres) from the road that leads to Cusco in 3 hours. As for Kiuñalla, it is almost 3 hours (40 kilometres) from the same road, a total journey of 7 hours from Cusco, via mountain roads and tracks . Enough to cool off a lot of people.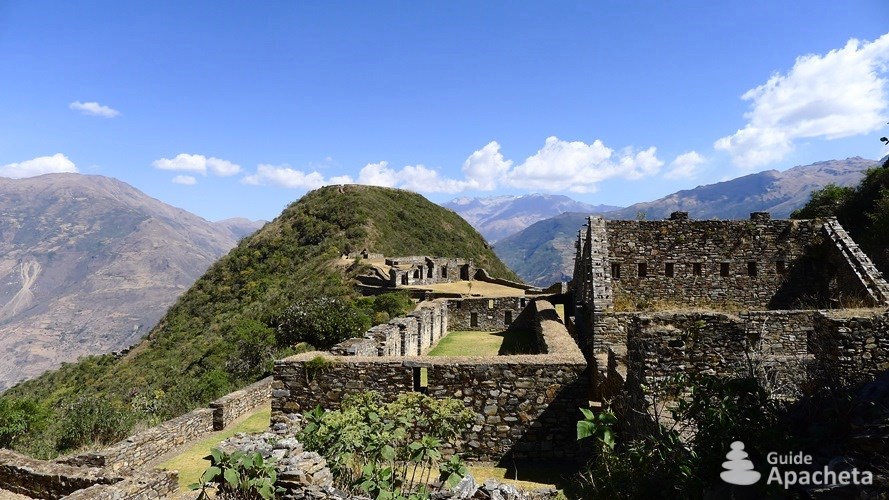 What is likely to happen initially?
This might bring a little more tourists to the site, without seeing mass tourism like in Machu Picchu. Initially, the cable car will be aimed more at an adventurous, backpacker public… who are willing to drive for hours to discover a less frequented site. This will surely have an influence on the Choquequirao trek which takes 4 days (round trip). Many hikers may opt for a round trip on foot and a return by cable car, so as not to have to cross the Río Apurímac a second time. An exhausting passage. With a shorter and less tiring trek, there should be a few more volunteers to take this trail.