Choquequirao trek in 3 or 4 days ?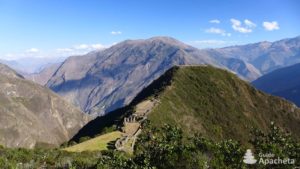 The Choquequirao trek can be done in a round trip of 3 or 4 days from the village of San Pedro de Cachora (discover the trek with the guidebook Inca Cities of Vilcabamba). The round trip means crossing the Apurímac River Canyon twice, an exhausting passage. The gradients on this route are very steep and the heat in this canyon is sometimes stifling. It is better not to have your eyes bigger than your calves and to opt for the 4 day version, the 3 day version being reserved for the most experienced.
Below, you will find the most suitable stages for the realization of this trek according to the number of days chosen. For those who would like to take even more time and visit the whole city of Choquequirao, a 5th day will not be too much. And for those who are passionate about walking, the crossing of the Vilcabamba Mountain Range, to the following Inca cities, remains an exceptional trek.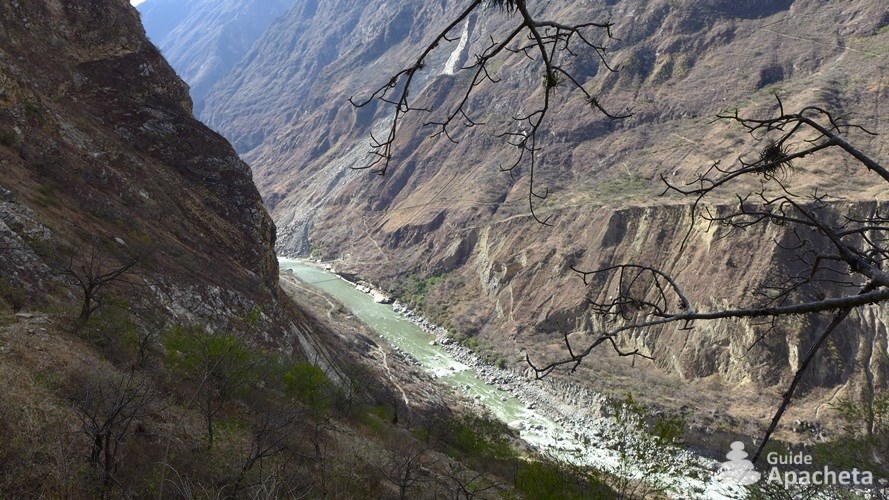 The trek in 4 days
Day 1: San Pedro de Cachora (2920 m) – Chiquisqa (1920 m)
Day 2: Chiquisqa (1920 m) – Camp Choquequirao (2850 m)
Day 3: Camp Choquequirao (2850 m) – Choquequirao (3060 m) – Santa Rosa Baja (2065 m)
Day 4: Santa Rosa Baja (2065 m) – San Pedro de Cachora (2920 m)
The trek in 3 days
Day 1: San Pedro de Cachora (2920 m) – Santa Rosa Alta (2215 m)
Day 2: Santa Rosa Alta (2215 m) – Choquequirao (3060 m) – Santa Rosa Alta (2215 m)
Day 3: Santa Rosa Alta (2215 m) – San Pedro de Cachora (2920 m)