Emblem of the city of Innsbruck, the Goldenes Dachl is a corbelled balcony erected in the 14th century at the request of the Emperor of the Holy Roman Empire, Maximilian I, in honour of his second marriage. Symbolising the power of the Habsburgs, it served as a royal lodge where the Emperor and his imperial entourage could show themselves to the people at parties and tournaments from the imperial bedroom.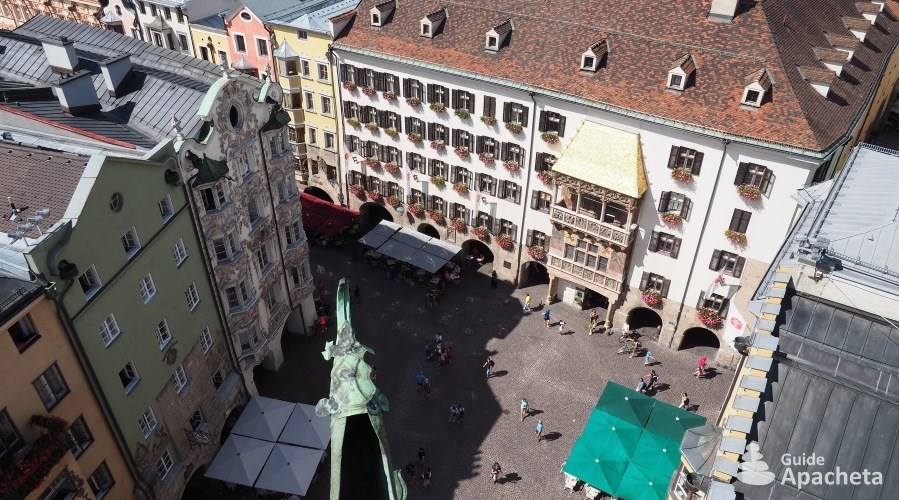 Its roof is adorned with 2657 gold-plated copper shingles that shine in the sunlight and its facade is richly decorated. The balustrade on the first floor is adorned with the eight coats of arms of the various territories. Above, the painted fresco shows two knights carrying the heraldic flags of the Holy Roman Empire and Tyrol. On the second floor, the figures sculpted in relief depict Maximilian I with his two wives, Blanche-Marie Sforza and Marie de Bourgogne, his chancellor, the court jester and the Morris dancers (a theatre dance from the late Middle Ages). As for the fresco inside the loggia, it depicts scenes of aristocratic life at the time.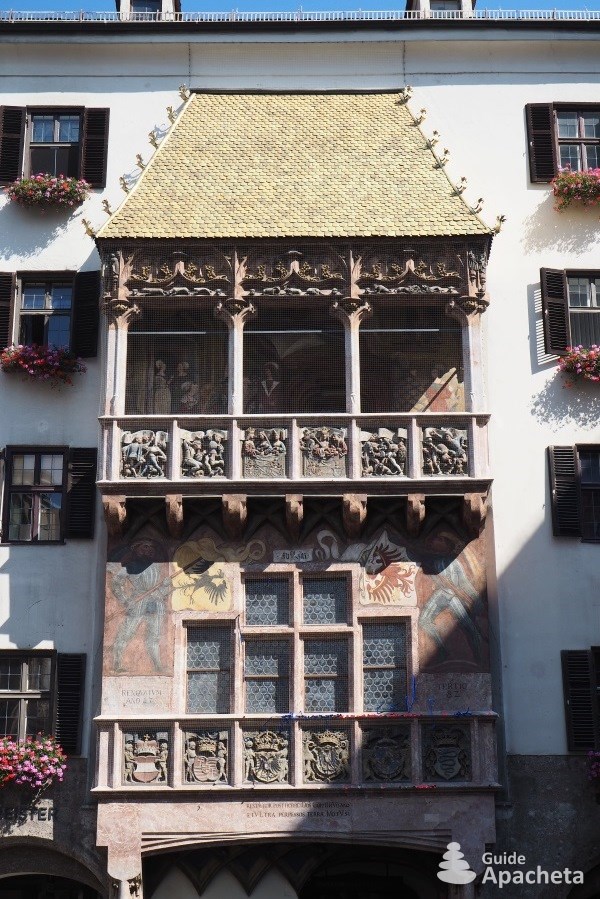 The building supporting the Little Golden Roof was built by Archduke Frederick IV at the beginning of the 15th century as the residence of the Tyrolean rulers.
Discover the guidebook on
Traumpfad the dream way (Tyrol & Dolomites – Austria & Italy)